An inclusivity mural. A gun violence PSA. A podcast on educational equity. These are some of the ideas youth ages 12-23 proposed for Pace e Bene's Changemaker Youth Grants. In 2021, our nonprofit was handed an unexpected windfall: a colleague donated the money he had received from a lifetime achievement award. With it, we decided to foster the next generation's ideas for how to creatively address violence.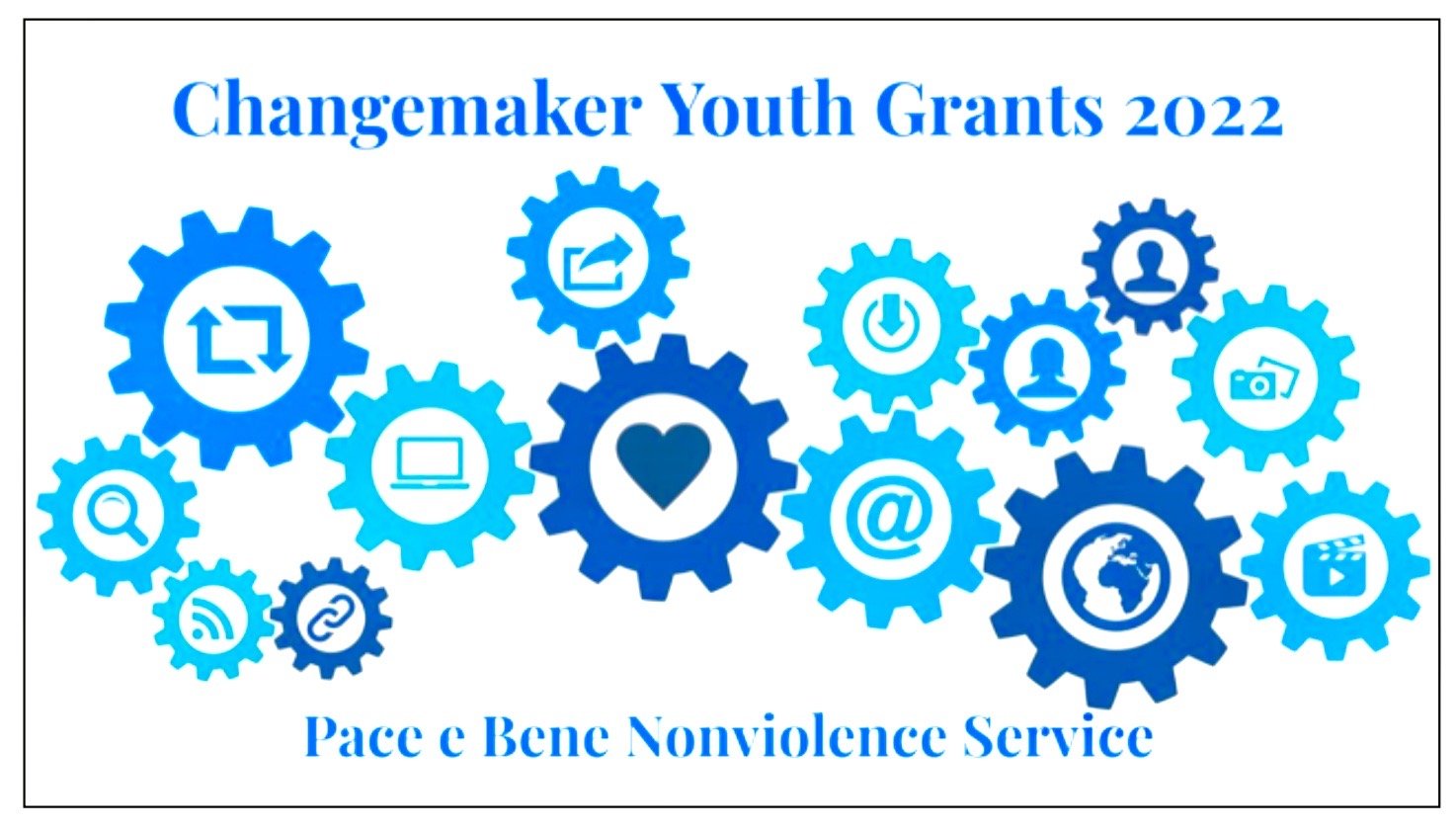 The idea was inspired by a microgrant program launched by the M.K. Gandhi Institute in Rochester, NY. Each year their Youth Healing Hate Grants funded 10-12 projects designed and led by youth that reduced hate, bullying, discrimination, xenophobia, racism and bias. We had admired the program's simple-yet-powerful framework from afar — and now we had a chance to try something similar.
In addition to the funds from our colleague, we received other support: a generous donor matched the amount, our organization committed $2,500 from our small budget, and our supporters pitched in with small donations, too. This expanded our funding capacity from two to 8-10 projects. Each applicant requested between $300-1,000 (as well as one unique person who requested non-monetary support). The pool of applicants was diverse in age, race, geographic location, creative ideas and issue of focus.
Here are the amazing projects. Each title links to a recording of the youths' presentation on their work, including videos, photos and stories.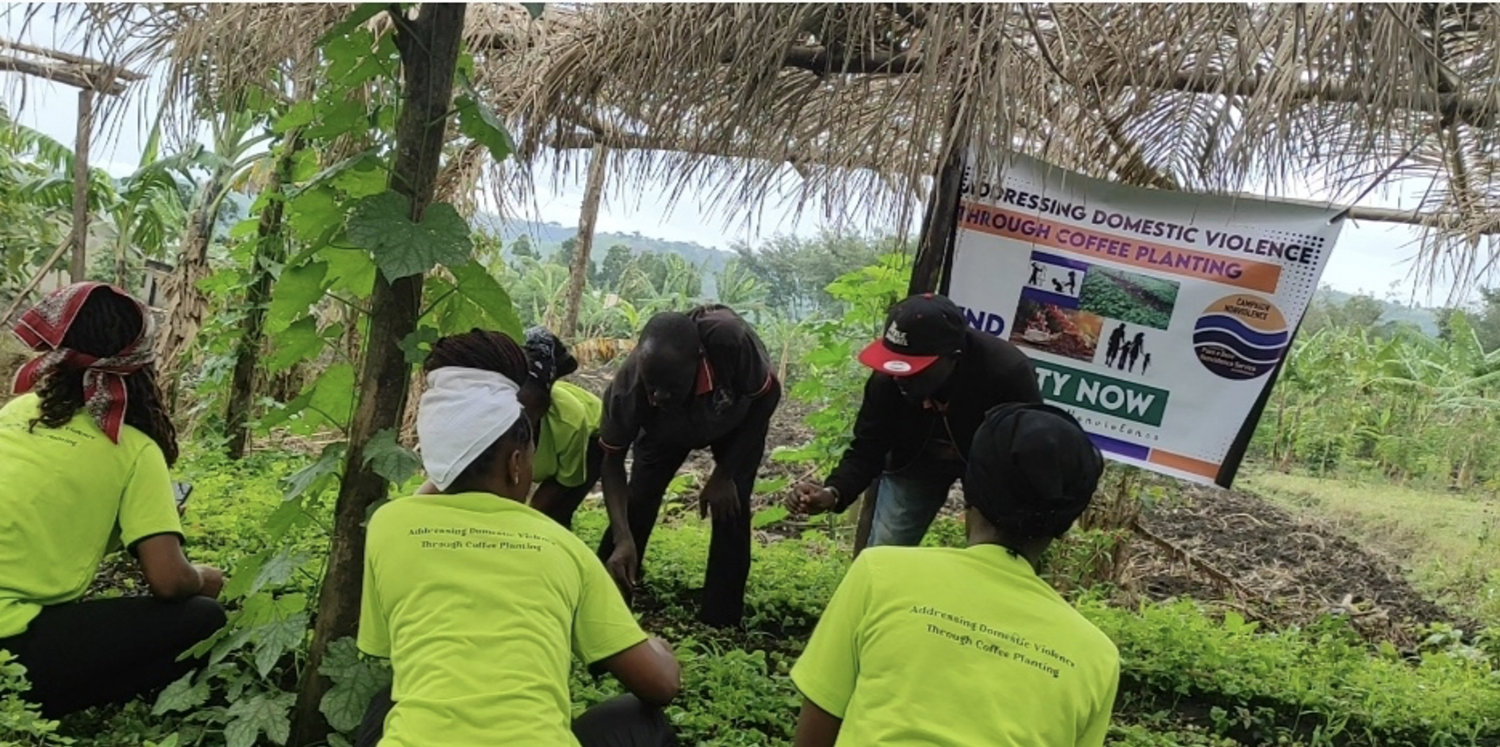 Addressing Domestic Violence Through Coffee Planting: a local economy project that trained 17 families in coffee cultivation to reduce poverty, domestic violence and other associated forms of violence, launched by a team of four college students in Uganda: Bridget Nsimenta, Ahebwa Iqra, Masaba Joan Peace and Tusiimire Benadete.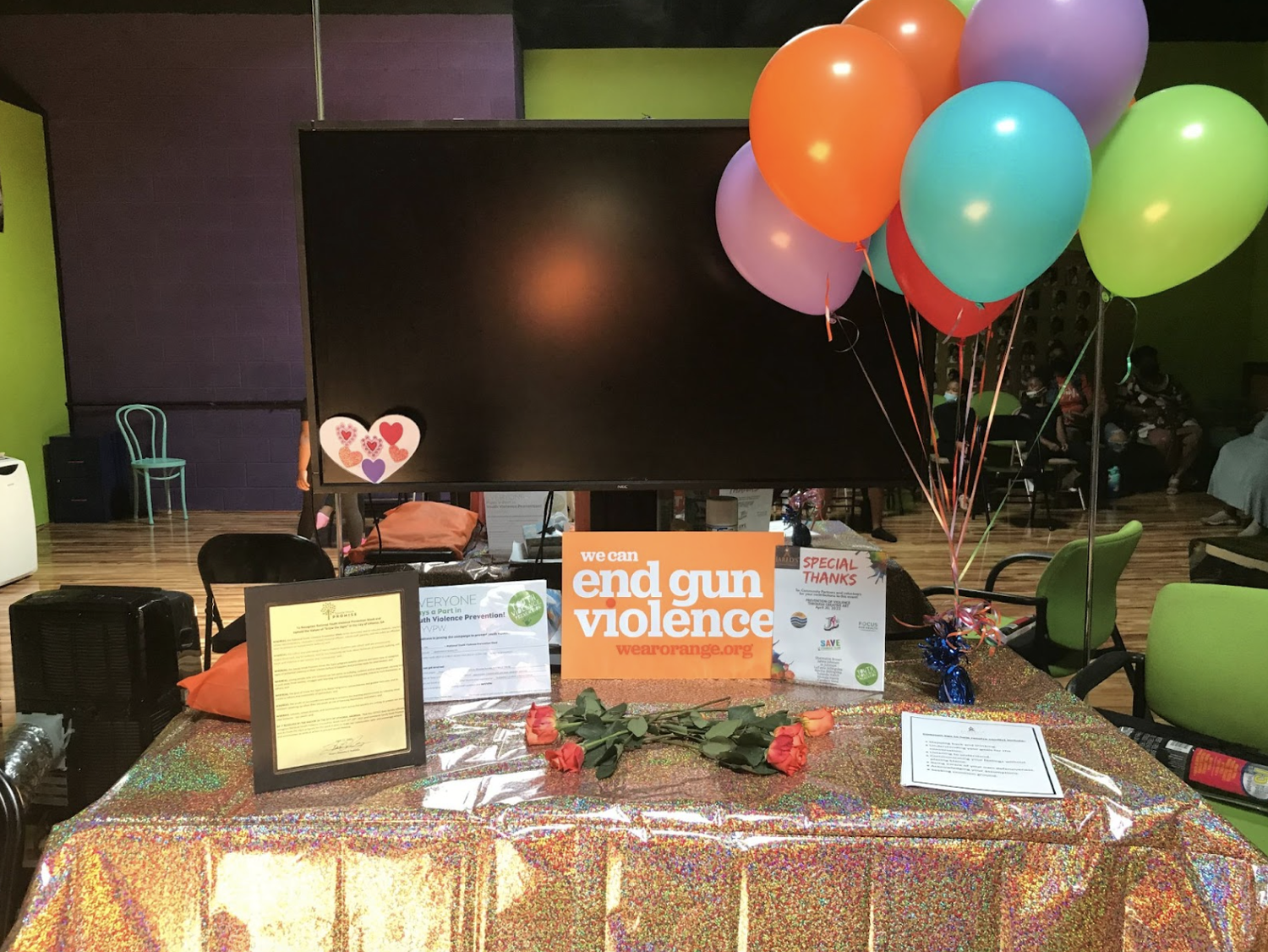 Prevention of Violence Through the Arts: a youth summit of dance, posters, poetry, videos and more, organized by LaTayla Billingslea in Georgia.
Gun Violence Awareness PSA: a short video featuring community leaders and a youth gun violence survivor, designed to be shown to the middle and high school students in Nashville, Tennessee, created by Lyla Sinback and Sofiya Patra.
Posters for Climate Awareness and Responsibility: an art education project that engaged youth in making posters about the climate crisis, leading to a march in Washington, D.C., by the participants, coordinated by Keyla Park Hernandez.
A Path to Educational Equality: a podcast featuring student and community voices on inequality in education, racism and ageism, and what to do about it; hosted by Abigail Asare from Washington State.
The Art for Climate Justice Showcase: an intergenerational, community-wide, multidisciplinary art show highlighting climate crisis challenges and solutions, organized by Leila Chavez in Olympia, Washington.
Spreading Light – Nonviolence Videos: an educational YouTube series on nonviolent action, philosophy, history, practice and training, created by Savanna Holden in Wisconsin.
Diversity Painting at Sherwood High School: a large, participatory-designed mural about diversity and inclusion at a high school in Oregon, led by Kailey Furino, Brodie Balzer and Avery Roos.
Pace e Bene is relatively small (as is our total budget), but this experience convinced us that every dime we make available to our young colleagues comes back tenfold in the forms of hope, connection and inspiration. We strongly urge every peace and justice organization to do something similar, to make opportunities available, and tangibly support our newest companions on the journey toward a better future.
We also want to uplift the mentorship offered to us by the M.K. Gandhi Institute. Their knowledge and experience was as valuable as the monetary donations in making this program possible. In the spirit of sharing knowledge, here are a few elements (many borrowed from the suggestions of the Gandhi Institute) that made this program work:
Don't reinvent the wheel. We reached out to the M.K. Gandhi Institute and asked them how their grants program worked. We didn't feel the need to reinvent the wheel — we wanted to go places with it. They gave us advice, pro-tips and their short list of things they were working on doing better.
Keep the application simple. Youth have a lot on their plates. Don't require a 10-page application. A few sentences describing their project will suffice.
Don't be fussy about reports, budgets, funds. We wanted the youth to feel supported and encouraged, not overwhelmed with paperwork and responsibility.
Encourage the youth to take photos, make videos, and give a presentation at the end. Seeing the pictures and watching their videos was amazing, eye-opening and very moving. Documenting the process in this way also supported differing learning styles and communication preferences. Instead of writing lengthy reports, the youth could deploy skills in documentary work, video editing, speaking and slide making, photography and more.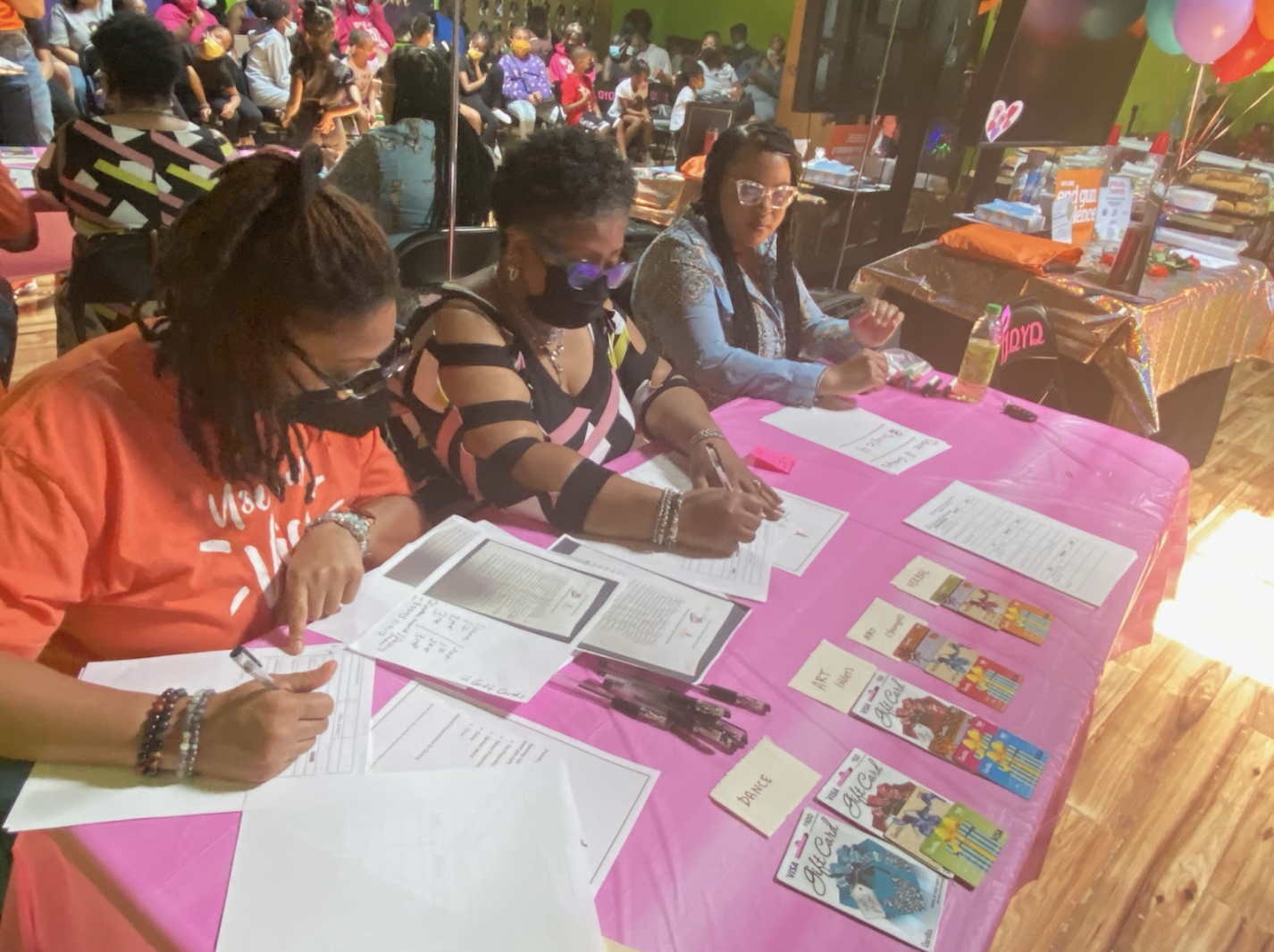 Have an opening gathering and a closing ceremony. It was meaningful to create space for the Changemakers to meet each other and our staff members. Both in the early gathering and in the closing showcase and final ceremony, one of the great joys of the project was listening to the stories and feeling a sense of connection together. The closing showcase offered an opportunity for everyone to see what had been empowered, including youth, friends, parents, relatives, donors, educators, staff members and mentors.
Encourage allies to spread the word. Educators, counselors, sports coaches, parents and grandparents were all critically important to getting the word out about the grants. Like many peace and nonviolence organizations, our mailing list skews toward adults. Inviting participation in outreach helped ensure that youth across the country and around the world heard about the opportunity.
How do we measure success? We're less concerned with traditional "metrics" than the stories we've heard from the youth. We love that there were over 2,500 people impacted by these grants — but even more, we love that every single one of the Changemakers' projects involved other youth, children and community members. It showed their commitment to community and to helping others. We also appreciated the quality of the experience and the way the relatively simple process supported the youth in doing the actual work, rather than stressing over paperwork. Lastly, and most importantly, our "metrics" included the intangible ripple effect of how sharing these resources helped to unleash so many creative ideas for change.
To give a sense of how much this meant, here are a few comments from the grantees about the experience:
"By working on this project, we learned about the complex and multifaceted problem of gun violence and the effects it has on people's lives. Our project was challenging, but rewarding, and we hope that we will make a difference in at least one person's life. We both want to continue working to make the world better using the skills we gained during this process. This experience gave us insight into how to have difficult conversations and lead our own nonviolent activist work." – Lyla Sinback & Sofiya Patra
"This project has been an amazing experience of working with our community, sensitizing the members about peace and conflict, and how to live free from violence. It has been a five-month-long project that has created a very big impact. The program participants have learnt how to promote peace and advocate for nonviolence in their homes. It involved unity, passion, hands-on practical skills, time management, commitment and sacrifice." – Bridget Nsimenta
"This project was a start that I hope is carried on through the future students of Sherwood High School. I am walking away from this experience knowing more about my own priorities and what I want to do in order to make our world a better place. This experience will always hold a place in me that will motivate me to do more, to do better and to make a difference." – Kailey Furino
"This project allowed the youth to amplify their experiences and political power to propel change in the interest of nonviolence through the use of personal and artistic expression. Additionally, by targeting youth and young adults, my team and I were able to bring nonviolence awareness to the most at-risk demographic in the United States." – LaTayla Billingslea
"We educated people with art, teaching, having conversations and letting them express their feelings through art. Some of the comments we received were: very inspiring, educational, creative, hopeful to have children learning so much, great opportunity for children to create new solutions. I was pleased with how my project went. I would like to inform many more people and help the earth." – Keyla Park Hernandez
"Producing this podcast has been such an amazing experience and I have learned a lot! It was eye-opening to research and hear the stories of students experiencing discrimination from the school system on a daily basis. I learned a lot from their stories and perspectives. We were excited to be able to be a part of something that is dedicated to activism and nonviolence. As a group recording the podcast, I think that we each learned so much, not just from the research that was presented to help lead conversations, but from each other. The listeners and the participants involved in the podcast were educated and inspired to go out and engage in nonviolent activism." – Abigail Asare
The 2022 Changemaker Youth Grants are the launch of what we hope will be an inaugural program. In 2023, we'll be opening a fresh round of these grants to foster creative solutions that address violence. Please spread the word and join our mailing list to hear when applications open. If your organization decides to launch a similar program, let us know! Along with our colleagues at the M.K. Gandhi Institute, we'd love to hear about it.